Compact ball valves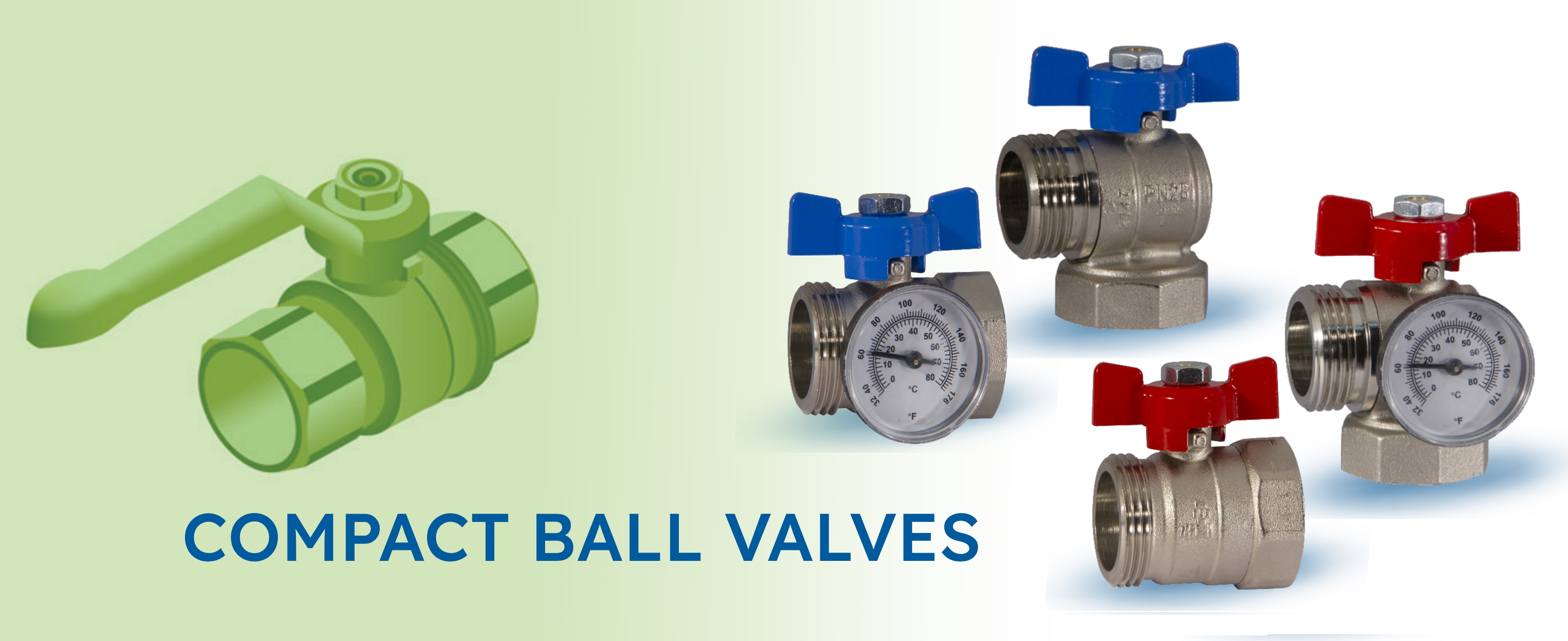 New compact ball valves series is suitable for the realization of heating and air conditioning systems, for sanitary installations, reducing the overall dimensions. They can also be used in hydraulic, commercial, domestic, industrial installations and with non-aggressive fluids.
The valves have MF threads in compliance with UNI EN ISO 228 and are available in the following versions: straight, angle, with or without thermometer.
Our new valves can be combined with our brass and stainless steel manifold compositions for underfloor heating and are available in kit composed by one red+blue valve, nuts and tangs.
2022-06-21