Automatic valve with manometer
Art. 449
Automatic valve with manometer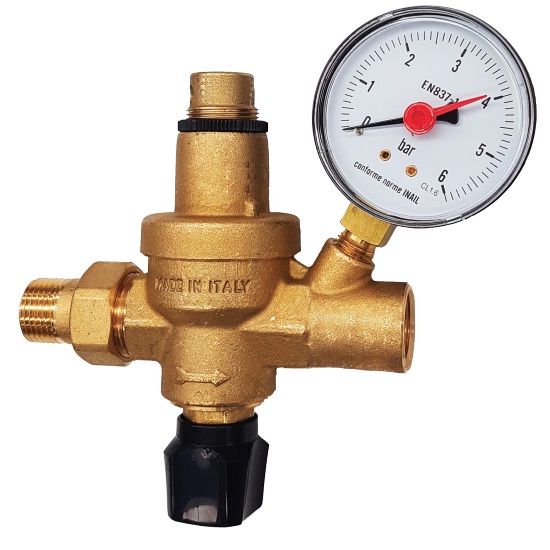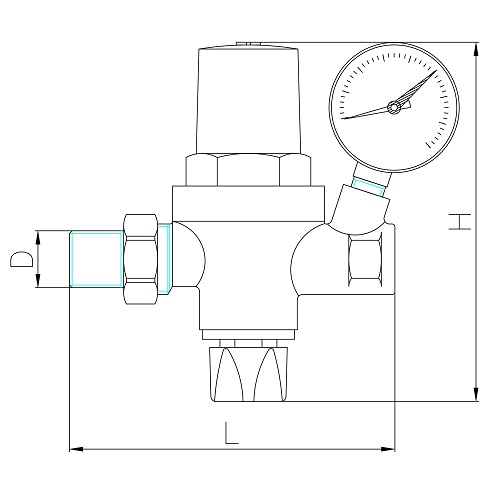 Legend

CW510L - low lead
CW602N - DZR

solar
Items
| | | | | | |
| --- | --- | --- | --- | --- | --- |
| Code | Size (D) | Smooth | Pack | H | L |
| 4490000400 | 1/2" | | 1 | 119 | 137.0 |
* the last letter of the code indicates the type and color of the handle
Smooth
Yellow

Chrome

Nickel

White
Aluminum handle
F Red
E Blue
G Yellow
M Black
Iron handle
A Red
D Blue
B Yellow
N Black
Maximum upstream pressure: 8 bar
Downstream pressure: 0,4-4bar
If the valve, after the fi rst fi lling, doesn't loads with adequate speed is appropriate to perform a control of the fi lter, by loosening the screw tap. This will give access to the fi lter for the cleaning operation. Is important not to use chemical agents that can damage the seals.